News & Views
From The Chairman.

Updated 06/05/2009!!!
---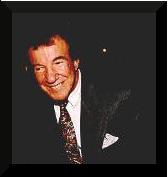 Carl Marcus, Chairman




I guess those of you who have waded through the rest of my website have come to the conclusion that my purpose in creating such is more than just to become a commercial success. We are already there... now what? I'd like to make this site a venue where a young business person could get some real valid assistance along the road of life, be it truthful, cutting, incisive, and above all, interesting. Today lets talk about one of the untouchables, politics.

If you haven't read our advice section on living a better life yet, because you were anxious to buy that watch, couldn't wait to dress yourself up, or you just didn't give a crap about learning anything, you can Click Here to read up on what you have missed, and learn a little bit more about our company's credibility!



---
---
Helpful Hints on spending Big Money!
This is a problem that touches almost everyone in America. Especially as of late, in our high flying capitalistic society. Thousands of us in all age brackets are contemplating making a big purchase involving multiple thousands of dollars. Homes, Cars, Jewelry, Vacations, et al. The sad thing is, most people think that once they get their hot little hand on some much touted material good, that they'll be happy ever after. Understand that this is not necessarily so! With most things, the myth never matches the reality of ownership.
Recently, I splurged on a very, very expensive Platinum Rolex President timepiece. My price was close to $30,000!!! Of course, I wear it everyday, and I must say that it makes me feel REAL good wearing it! $30,000 good? I don't know... Yes, I think so, because it will be on my wrist and in my Family for many, many years to come. The personal statement that it evokes will live on, and it will always be a valuable object.
Years ago I bought a very expensive car, a Rolls Royce Corniche convertible. Of course, when I use it, I am paranoid about getting door dings, bird droppings, knicks and scratches, and every time the odometer registers another mile, I silently panic. But, seven years have gone by since I purchased it, and like Frank Lloyd Wright said, "A thing of beauty is a joy forever"
You have to overcome the fear! If you are in a secure position, and making enough money, to enjoy what you are buying, you must overcome the fear that you are doing something stupid! The safest way to do this is to not act impulsively! Just think about the item you want to buy, and try to transport your persona into that new car, piece of jewelry, etc. Act like you have it. You are living in it, you are driving in it, you are wearing it. Now what? Are you glad that you did it? Depending on the purchase, give yourself around 10 Days and try to determine if you have a change of heart after the purchase, what will you lose? What is the residual value of what you are buying? Maybe a Porcshe Boxter won't make your heart happy. Maybe you won't even fit in it! Believe it or not, one of my executives had a relative that bought a very expensive Porcshe that he didn't even fit in! He sold it 1 year later! Schmucko!
While I'm writing this, I am looking at my Platinum Rolex and trying to imagine not having it... EEEK!!! Or for that matter, as I sit here in my conservatory, not having my Tiffany Lamps or my paintings, just having the fucking money. Nah! No Sir! Remember the old adage, "If you die to rich, you lived to poor!"
Deep down inside, if you are a super insecure piece of shit, who, for the next six months will endanger your health by lamenting and fretting that you shouldn't have spent the money, that's terrible, or worse yet, running hither and yon through the Internet finding out if you bought it cheap enough, you'll never enjoy it! You need to wake up one morning and decide to do it! And to paraphrase Nancy Regan, "Just don't tell yourself no!"
Over the years I have sold millions and millions of dollars worth of high price stuff. And not necessarily to Bill Gates types. They are Doctors, Lawyers, and Business Men that make a living. They got a notion in their head that they wanted a $25,000 Tiffany & Co. Lamp. Or their wife would look good in a $16,000 strand of South Sea Pearls. Or maybe a large, beautiful Sapphire. And they did it. I treated them right, and gave them sound advice as far as investment potential (everything we sell fits into that category). Many of them still talk to me today, and they display their art in their homes.
If you can tell yourself, "I'm going to just do it! I think I'm making the right choice, I trust my instincts, and am going to display the courage to follow my convictions! I am not going to agonize over what else I could have done with $30,000" then you are home free! If not, forget about it! If I wouldn't have bought the Rolex, I'd of been more miserable now, and $30,000 richer! In reality, I got a real bargain! All I had to do was give up 5 numbers in the Money Market account, and I get to wear a Platinum Rolex (something most guys only ever dream about!)
And remember, no matter what you buy, regarding material goods... no matter what! You will still be the same schmuck you are now! It's not going to dramatically change your life! I don't think????
An elegant client recently purchased a very, very important watch from me for $180,000! I am going to call him next week and ask him how he feels about it, now that it's a reality. $180,000... that's a lot of balls! You have to be really together to even contemplate anything like that. But, when it's all over, at least he'll have the watch! A lot of you Dot-Com schmucks won't be able to say the same!
Here's some thoughts to help you adjust your attitude.
---
Thoughts for the day
Live a lot, unleash yourself upon this stinking world and go! Go now! Giggle! No, laugh! No, howl as if you've never grown up! Understand that this is not a dress rehearsal, this is it, take it all in, yes every last rose, and every single breath, and by all means, whatever you do, wear a real cool watch.
---
Schmuck of the Month
Click Here to see our Schmuck of the Month!

---